aar0j
5

August 2nd, 2010 + 12:08 AM
·

aar0j
Well, this needs polishing.. a lot... like all my stuff
. Won't be able to record bass til I solder my bass or restrung my other one.
Thought I'd play around with a few new things like Reaper's bundled synth, use of samples and pre-delay rather than post and some other things. All in all it was fun.
samples taken from
http://www.freesound.org
3

July 30th, 2010 + 1:07 AM
·

aar0j
solve our problems in less than a minute if we try.


Just another song about how I feel. Nothing more to be done on this one really, just going to leave it as it is, because that's what it is.
1

June 26th, 2010 + 5:06 PM
·

aar0j
just another pre-vocal mix any suggestions would be appreciated :p

few things I need to sort out in the mix like the clipping and the panning at the end as well as sorting the drums at the end :P
4

June 14th, 2010 + 1:06 AM
·

aar0j
Re-recording of All the Little Things
http://forum.bandamp.com/Audio_Review/7680.html
As suggested I changed the drums and I'm quite happy with em
.
This is pre-vocals, rough guide of a mix done on headphones.
A lot of popping/crackling due to a lead of some sort I think
, may re-record guitar parts when I can but I'm pretty happy with the takes :O).
I tried to add a bit to the song by a variant second guitar and some 'lead' to make it more interesting, as the basis of the song is essentially two chords. I worked slightly more on the dynamics here to build the song up as it goes. Hopefully vocals will add a lot to this song
.
4

June 11th, 2010 + 11:06 AM
·

aar0j
Well here it is remixed :P Hopefully better with more low end.
Alias:
aar0j

Status: Offline
Threads:
15
Posts:
171
Songs:
12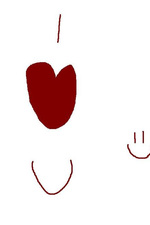 Joined: January 08th, 2007
Last login: September 30th, 2017
My Messengers
| | |
| --- | --- |
| AIM: | n/a |
| ICQ: | n/a |
| Skype: | n/a |